The kitchen is the heart of our homes and also the place where we spend most of our time when eating, cooking, or just socializing with one another. Having a child-friendly kitchen is all about bringing the family together to enjoy the meal-making process, but it also means providing a safe space for everyone.
With hot stoves and a busy environment, it's essential that all options are carefully considered in order to reduce any potential risks. If you're looking for some helpful ideas to help you to create a child-friendly cooking space; here are five great suggestions by an expert modular kitchen designer from Kanpur to get you started -
Safety first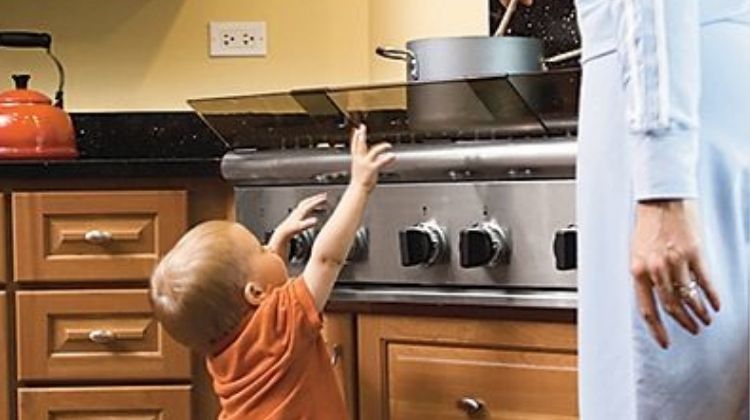 It's important to make sure your number one concern is safety if you're going to have children roaming around. When seeking out appliances such as range cookers, it's important to look for models equipped with safety features.
Child locks will help reduce the likelihood of children accidentally switching things on. Induction hobs are a perfect investment for families as no heat is generated until a pan is placed on the surface and even then, it's the pan that gets hot and not the hob. You should also make sure that you consider your choice of flooring.
Children love to run around the place, so a slippery surface isn't the ideal solution. Something non-slip such as vinyl or linoleum would be perfect for busy households.
Creating a play zone
Having a small area with toys, coloring books and other things to keep children busy is a great suggestion for those with young babies and toddlers. Parents might feel the need to constantly keep an eye on little ones, so having a separate space for children to play and enjoy themselves in the kitchen will mean that cooking and preparing can be done without the need to worry.
A separate workspace for older children will mean that they can get homework done whilst food is cooking. This can be a great opportunity to engage with each other at mealtimes. It will also mean you can help your children's education by being on hand to help tackle any tricky questions.
Keep things stored away
Having things out in the open is just an invitation for children to go and investigate. Invest in high-enough shelves and kitchen islands so children aren't tempted to try and climb up. Make sure that knives and dangerous appliances are kept well out of reach at all times, even when nobody is cooking.
Although you should ensure you make easy-to-reach places safer, it's also important to educate children about the kitchen and the cooking process, so consider different worktop levels so that they can still be involved in cooking without full access to the more dangerous utensils. You could even use appliances, such as microwaves, as dividers to keep children from the workflow of preparing and cooking.
The rule should be, that if you don't want your children to have access to something, make sure it is out of reach.
Keep things tidy
Kids love to touch and feel everything so it's always a good idea to invest in surfaces that are easy to keep clean. Spills should be cleaned up right away and floors dried immediately in order to prevent slips.
Look out for stain-resistant and matte surfaces, as they'll not only be easier to look after but, they'll also hide fingerprints and dirt better than glossy surfaces can.
Create a social space
Cooking is a fantastic social activity and is something that everyone can and should enjoy together as a family. If you don't have room for breakfast islands or workspaces, consider the possibility of having an open-plan kitchen in order to encourage interaction.
As the hub of all activity, the kitchen needs to be a space where everyone can interact with one another and accommodate the needs of your household.
Having children in the home can make the kitchen an even greater experience but only if you take precautions to ensure it's a safe environment for all.
Need free consultation for kitchen designs? Contact Prashmi Interio to find the best kitchen design solutions.
Now, what are you waiting for: let's get cooking!