Planning to design your kitchen in a way to utilizes every corner of your space, then definitely you are at the right place. In this column, we will tell you some expert tips you should apply to have a spacious and attractive kitchen.
These days people are preferring modular kitchens because they provide some great specialties like:-
Variations
Easy maintenance
Customization
Flexibility
Easy to repair
But apart from these qualities, there is a major drawback that once a modular kitchen is installed you can not make any changes to it. Although it has so many special qualities, it holds one drawback that once the kitchen is installed you can not make changes to it. Hence you must very cautiously choose each and every minute detail about your kitchen.
Some great expert tips by Prashmi Interio to apply for the installation of your new modular kitchen are:-
1. PLANNING IS IMPORTANT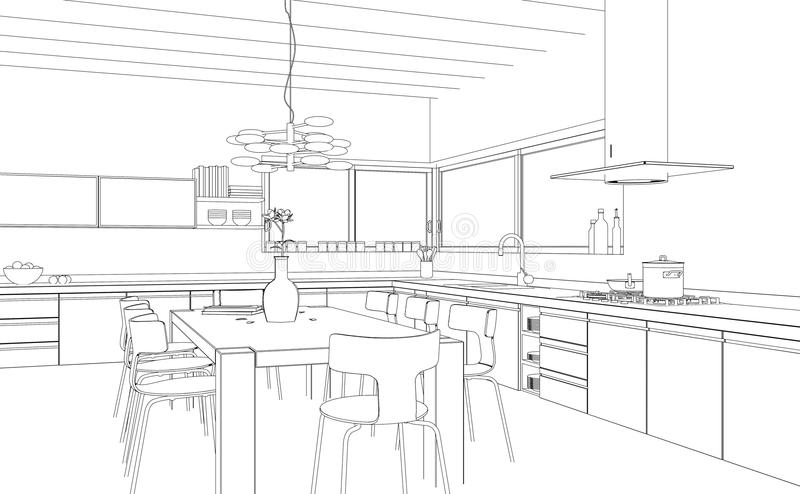 Your kitchen area is not only about storage but also convenience, safety, and so on. Hence design your kitchen in such a manner that it can be easily operated by you and your family.
1.1) Take a pen and paper and list out the electrical appliances which you would like to install in your kitchen. Then select the place accordingly.
1.2) Make a mindset about the type of dining you are wishing to have in your kitchen area. Stylish or sober, attached or separated. This could become a space where you can sit for your evening tea or could have a small rest while thinking about what to prepare.
1.3) List out the materials and accessories you would like to have in your kitchen. From drawers to large cabinets, from wood to steel, and from basin to gas stove; be very precise about what exactly you want.
Know more about-
Top 10 Interior Ideas For A Small Bedroom
What Are Some Extraordinary Colors in the Kitchen?
2. CHOOSE THE RIGHT MATERIALS AND ACCESSORIES
The kitchen is not just a place of cooking these days, but also a great location that could serve as a dining area and also turn into a spot for get-togethers. For smartly choosing the materials and accessories, have a brief note about them:-
2.1) Wood-
For certain emerging thoughts like which wood is better, which provides heat-resistant, scratch-resistant, and dent-resistant, hardwood would be a better option. It is the most durable material for kitchen cabinets and racks.
2.2) Plywood-
Plywood is laminated wood that is covered with a hardwood veneer. There are different grades of plywood like A, AA, B, C, D, etc, Grade AA is considered as premium as well as expensive among all other plywood.
2.3) MDF-
An MDF is made of small wooden fibers waxed together under high pressure and temperature. Being an engineered wood, it holds properties of resisting termites and has a smooth finish.
2.4) Particleboard-
Particleboard is considered the most economical option among others. They are cost-efficient and don't get damaged easily. They are very convenient for handling and transporting.
2.5) PVC-
PVC is cost-efficient and can be installed easily. They are tailor-made which would fit your budget.
2.6) Stainless steel-
You can go for stainless steel for your kitchen has stainless steel is said to have many great properties like high durability, high resistivity, environment friendliness, and is easy to maintain.
3. LIMITED STORAGE
The area of your kitchen could be fixed but still, you can utilize them to make more of it. Follow the below tips to maximize the area of your kitchen:-
3.1) Install hooks to hang mugs -
Hooks will help a great way to specify the things you wish to put at the perfect spot. This would turn into an ideal approach to utilize the hooks for cups.
3.2) Get a cutting board that fits over your sink-
This would not only save your space but also will become a solution for hiding your unclean utensils.
3.3) Adding dividers will help-
These dividers help instantaneously split the space of your kitchen cabinets for baking sheets, plates, pans, serving trays, or cutting boards.
3.4) Use shelf risers to get more storage on each shelf-
This simple idea will not only help to maximize the storage but also make a great organization. You will ultimately have more space and less mess around.
3.5) Hang your stemware-
The best way to store stemware is by hanging them upside down below your cabinets. It will not only help keep away dust and dirt but also chances of its being knocked off will reduce.
4. LIGHTING WILL LIGHT UP YOUR SPACE
Your modular kitchen turns more attractive when added great and elegant lights to it. Various areas and corners of your kitchen can seem to look more decorative when equipped with lights that you have chosen wisely.
Let's have a look at various lighting patterns:-
4.1) General Lighting-
It is for overall light in the Kitchen. Recessed lights are a kind of general lighting but can also be used over task areas in kitchens. You can even control its intensity as per your requirement.
4.2) Pendant Lighting-
They are generally for adding style, color, and focal point to the kitchen. They are designed for the showcase over the dining corner of the eating counter. You can choose the design and set it according to your counter area.
4.3) Task Lighting for functionality-
While working on slabs, the lighting placed above your rack would definitely help to get proper illumination of the area. You can have a chimney with pre-installed bulbs into it, which will help you see your food well while being prepared.
4.4) Cabinet Lighting-
Cabinet lighting is placed inside cabinets and lets you see the contents of the cabinets easily. You can choose to make these lights automated, which means automatically turning them on or off when you open or close the shutter. Such lighting would help a lot if you have deep cabinets.
4.5) Accent Lighting to set the mood-
These are extra lighting in your kitchen set for functionality. If you have any special corner in your kitchen where you want others to focus their attention, then an accent light would be a great option for you.
5. SAFETY FIRST
The design is perfect and everything is set as you planned but in spite of all this, you cannot ignore the safety measures in your kitchen. Some of the issues which needed your focus are:-
5.1) Pest free kitchen-
Fruit flies, ants, silverfish, wood pests, and many other pests could contaminate the food. For your end, you could place basil leaves, strong odor oils, and deep cleaning of the whole kitchen area. But in order to ensure complete safety get pest control done at least once a month.
5.2 ) Safe gas piping-
Gas pipes must be tested, protected, and covered with PVC sleeving. Area should be covered and kept out of reach of children.
5.3) Slip resistant flooring-
While considering your flooring options, apart from the looks, focus more on giving importance to the anti-slip features of the floor.
So far we have discussed planning, managing, and selecting the right thing for the right place. Hope you have got a clear idea about better designing as per your specific requirements. From choosing spaces for your appliances to arranging storage, we had precisely understood the benefits of maximizing the space.
And from choosing the material of your choice to lighting each corner of the kitchen, we made a note about better options we could have. Last but not least comes the safety issues we need to handle. With these points in mind, be assured about your elegant modular kitchen.
Above all if still you are confused about designing your kitchen then you can contact us, we are among the top modular kitchen dealers in Kanpur.